Why Conditioning Your Hair Is Essential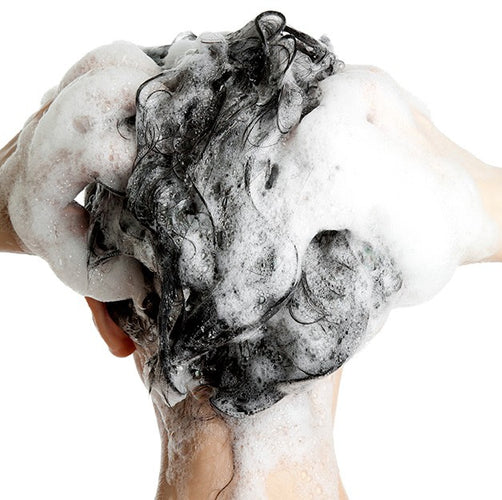 Hey SNI gang we finally now have our SNI Protein Boost and Miracle Growth Shampoo & Conditioner. We are so excited about this launch as it's Natural, Organic and Vegan. So in celebration of our latest launch today's blog post is dedicated to a topic that's often missed by so many women and that's why conditioning your hair is an essential part of your hair-care routine? Let's explore further… 
Why Skipping the Conditioner Is Destroying Your Hair?
Conditioner gets skipped by a lot of women in their hair routines. Despite if your hair is too short, fine, too greasy or never gets tangled – everyone needs to be using conditioner and here's why:
Avoid Thinning Hair Avoiding conditioner makes your hair more prone to breakage, which can lead to the appearance of thinning hair.
Hydrate Your Hair Just like you moisturise the skin on your face and body, you should moisturise your hair with conditioner. Lathering on a moisturising conditioner for hair can help seal the cuticle, minimize frizz and increase the appearance of fullness and volume.
Hair Needs Protection Chemically treated hair and hot styling tools tend to dry your hair. Regular conditioning helps protect your locks from the damage blow dryers, curling irons and flat irons can cause. Good hair conditioners with UV protection shield your strands from the sun's harmful rays and reduce colour fading.
Say Goodbye to Tangles Conditioning regularly makes combing through knots and snags less painful. When hair has been conditioned, it's easier to detangle damp strands without damaging the cuticle. Your hair will be softer and smoother, making it easier to brush and style
Increase Elasticity and Shine When your hair is dry and damaged, brittle strands may break off. Conditioning nourishes and strengthens the hair shaft to improve elasticity. When your hair is healthy and smooth, it will have a more natural luster—and take less time to style!
Conditioning your hair is a whole lot more important than you think, and each time you condition your hair, conditioning agents smooth the cuticle, and provide your hair with nutrients for keeping your hair and scalp healthy and manageable. Most of the time, the conditioner that you're using isn't appropriate for your hair type. It's essential to find the right conditioner, use it correctly (after shampooing the right way.) Here are our top tips on how to Shampoo & Condition using our SNI Protein Boost and Miracle Hair Growth sets, remember to start both hair washes with a rinse.
Protein boost shampoo & conditioner
Shampoo Tip:
Take a 50p size amount in wet hands and foam vigorously before applying to the hair. This will encourage more foam than if applied direct to scalp or without 'pre- foaming'.
Conditioner Tip:
The conditioner works best when in direct contact with hair. Gently squeeze the hair of excess water through twisting action and apply conditioner. Leave for 3 minutes for best results and to cut through any tangles.
Miracle growth shampoo & conditioner
Shampoo Tip:
You only need to shampoo the hair at the scalp, take a 50p size amount and lather up from the roots to the ends. For long or thick hair just double that amount.
Conditioner Tip:
After rinsing out the shampoo, squeeze out the excess water before putting in the miracle growth conditioner. The longer the conditioner stays on your hair, the better it absorbs. Top tip: Cold water will shut the cuticle tight, sealing the shingle-like outer layer, which will cause it to reflect the most light and give off the most shine. We're excited to add the Protein Boost & Miracle Growth Shampoo & Conditioner to our range, and both sets are now available to by from the '
shop now
' link. SNI Team
---