The benefits of natural hair care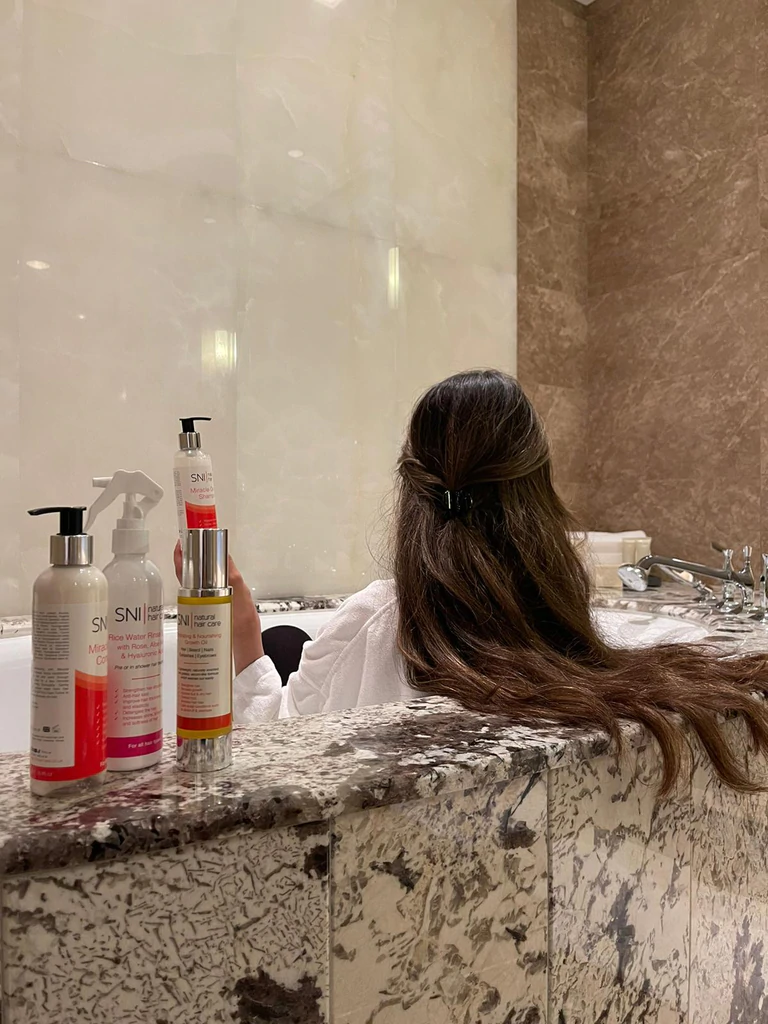 Natural hair care is all about nature's own ingredients. From argan oil and oat protein to aloe vera, find out how natural hair care products can help you achieve beautiful and bouncy locks.
Absorbing the Chemicals
Did you know that when you shower or wash your hair, your skin soaks up the products you are using? If you always go for products with a lot of chemical, man-made ingredients such as parabens or sulfates, they end up being absorbed by your skin. These are still widely used within shampoos and conditioners. The potential harm is greater for those who wash their hair daily as the toxins come in contact with their scalp more often.
Targeted Ingredients
The great news is that natural hair care ranges often have targeted ingredients that work with your hair type and the concerns that may come with it. For example, if you have dry hair, ingredients such as aloe vera or oils such as sweet almond and olive oil will help to hydrate your tresses. If you notice that your hair is weak and prone to breakage, go for a shampoo with oat proteins which will work hard to strengthen your strands. Those with curly and frizzy hair should consider altering hair drying routines and use of oat proteins and flower waters. These ingredients work hard to make sure your curls are soft, smooth and hydrated, while also eliminating any frizz.
Argan Oil
Argan oil is proven to make hair shinier, healthier, softer and silkier as it hydrates and deeply conditions it. Many use it as a natural leave-in conditioner. After you've washed and conditioned your hair, all you need to do is add a pea-sized amount into the palm of your hand, rub your hands together and apply it to your tresses through the mid-lengths and ends.
Jojoba Oil
There are many benefits of using jojoba oil. It's widely used as a remedy for acne, eczema and healing wounds. Jojoba oil has a whole range of benefits when it comes to hair care too. It's not only widely used as a hair conditioner but also a treatment to prevent hair loss. If you are looking for oil that promotes healthy hair growth – jojoba oil is right for you. If you want an intensive treatment, apply the oil all over your scalp to your roots (15 pumps should do the trick) and leave it on overnight. Don't forget to put a cap or an old towel on while you sleep to protect your ben linen from staining. Sleep, wake up and wash off in the morning with your usual shampoo and conditioner.
No Product Build-Up
One of the best things about using natural hair care is that there is no damaging product build-up. Some traditional shampoos have wax in their ingredients which in the short run makes hair appear shinier but in the long run builds up and causes breakage and may weaken your tresses. Natural hair care ranges make your hair feel lighter and bouncier as they don't coat your hair in product but simply react directly with your hair follicles, promoting growth of healthy new strands.
---