How To Grow Your Hair Faster | How to Make Rice Water | Scalp massages & more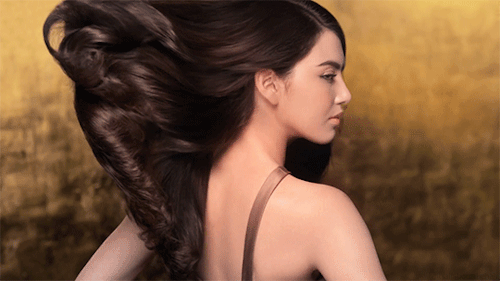 Hi lovelies so in today's post we're going to answer the most googled question in relation to hair care, and that's how to grow your hair faster. So let's kick off with a fact, did you know on average, hair grows about a half an inch per month. That's not much at all especially if you want fast growth. Of course your general health, well-being, and genetic factors affect your hair growth. But the good news is, there are things that you can start doing today to help encourage hair growth. So here's our top 5 tips & tricks on how to grow your hair faster.
1. Scalp Massages
Every evening before bedtime, give yourself a scalp massage to stimulate circulation and promote hair growth. Doing this channels more nutrients to the hair roots and boosts hair growth. One 2016 study indicated that a scalp massage resulted in thicker hair after 24 weeks of regular hair massages but even impacted hair follicles leading to hair growth. Top tip: Places your fingers on your scalp in a crisscross pattern. From here work your way backwards & forwards. You can even apply a small amount of SNI oil to your fingers tips for added benefit. Repeat this every night for 5 minutes.
2. Read labels
It's so easy to pick your regular shampoo & conditioner, but making sure that ingredients are chemical-free and made without soap agents or perfumes can stimulate hair growth. The reason why is that these chemicals can play a role in inflammation and produce excessive sebum, which clogs the pores on the scalp and suffocates the hair follicle, resulting in slow hair growth. Top tip: Treat the skin on your head just like the skin on your face. When reading labels stay away from mineral oil and silicones anything ending in -cone. Check out the post we did on the importance of ingredients in hair products (
click here.
)
3. Cold water rinse
If you're anything like me you probably hop in the shower and blast that hot water because it feels so good! But rinsing your hair with cool water helps to seal the cuticle and strengthen hair which helps to grow hair faster. Top tip: When you're ready to rinse out the conditioner, turn the water to cold and run it over your hair for a final rinse.
4. Silk pillowcase
You guys have probably heard about this next one 'silk pillowcases' apparently a secret that hairdressers and movie stars have known for decades. Cotton pillowcases grabs your hair and twists it at the root throughout the night, damaging hair and draws moisture from your hair, drying it out. Silk pillowcases are smoother and cause less friction. This means as you toss and turn during the night your hair will glide across the pillow causing less damage to hair follicles that can slow down hair growth. Top tip: The best silk pillowcase should be 100% Mulberry silk.
5. Apply an oil or mask treatment weekly.
OK so here's another interesting fact, did you know that hair that touches your shoulders or beyond is several years old and most likely needs more TLC than normal. Just how you have a skin care regime and moisturise daily you need a hair care regime. Applying an oil like SNI natural hair care, 3 times per week is so moisturising that it even protects follicles from heat and environmental damage. For hair growth, apply oil to the scalp, roots, and length of the hair. You can also heat the oil a bit and apply it to your scalp for an added boost. Top tip: For a weekly mask treatment for your hair, add one egg to the #snihairoil to form our much loved #proteinboostmask. 
6. Use Rice Water to Grow Your Hair
The Yao Women of China are known as the 'Long Hair Village', as the Yao women in this autonomous region of Guangxi are known for their long, grey-less, shiny hair. Most women in this area have hair longer than 1.4 metres, and have even made an appearance in the Guinness Book of Records. Here is how you can make Rice Water at home,
take ½ cup of uncooked rice.
rinse thoroughly.
place rice in a bowl with 2–3 cups of water.
leave to soak for 30 minutes.
strain the rice water into a clean bowl.
For better results, leave in a warm place for 24 hours to ferment.
Use within 48 hours
The traditional way to use Rice water is as a rinse in the shower, however, the time taken to make the rice water combined with the unpleasant smell can make this a hassle for people to do on a regular basis. Here at SNI, we have formulated the perfect
Rice Water product
, combined with Rose, Biotin, Hyaluronic Acid, Vitamin E and B, all in an easy to use spray bottle which you can keep up to 6 months! Since launch, it has become a best seller! We hope you all all enjoyed our top 6 tips on how to grow hair your hair faster, comment below and let us know which ones you'll be trying. Team SNI Natural Hair Care
---