5 bad hair habits that are causing damage to your hair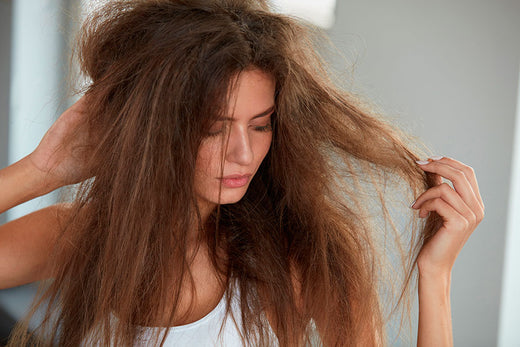 For all hair types
Hi lovelies, so in today's blog post I want to share 5 bad hair habits that are causing damage to your hair. You are all probably doing these things day in and day out, without even realizing that it's causing your hair damage. But that's why the #sniteam are here, we love sharing all our hair care tips with our #snigang. So if you're interested in having healthier hair, here's 5 bad hair habits that you need to stop doing now.
1.Brushing wet hair
When your hair is soaking wet, it is weaker, fragile and more prone to breakage. Yes, it's easier to get through knots and tangles, but it's also very easy to pull too hard on hair follicles causing breakage and damage leading to hair loss.
Tip:
To avoid unnecessary breakage, use a wide-toothed comb, rather than a brush, to remove tangles after washing your hair, and always work tangles out starting from your ends. Another option is to comb your hair whilst you have conditioner in it, again using a wide-toothed comb. By doing either of these two tips you will reduce the chances of breaking your hair significantly.
2.Towel Drying
OK so here's one that's going to shock you. Wrapping your hair in a towel results in frizz and tangled hair. I know...it's crazy because we all do it. The coarse texture and dryness of cotton towels cause damage to hair. This is because traditional bath towels are rough enough to actually lift the hairs cuticle layer resulting in split ends and creating frizz.
Tip:
Discovering the smartest ways to towel dry hair will help you to maintain its quality and beauty and it won't require a lot of time and effort, either. Here's our tips:
Make sure you press and don't rub your hair to dry it
Use a microfiber towel, as they absorb the right amount of moisture from your hair
3.Over-styling
One of the most common causes of damaged hair is over styling. If you style your hair in any way that significantly pulls on hair causes the follicles to undergo stress, making it easier for hair to fall out. This is a common problem for those that style their hair. Hair follicles are extremely delicate so any kind of styling method like straightening hair, ponytails, hair extensions etc. will cause damage.
Tip:
Whenever possible, air dry your hair and try to avoid using straighteners. As an alternative after using a mild shampoo and conditioner, apply 1 pump of SNI hair oil to your hair, and let hair dry naturally. This is what I do and here are the results, give it a go, the beach waves look is really in right now.
4.Hair colouring
Hair is made up mostly of keratin, a protein found in our fingernails and skin, too. The color of your hair is made up of one of two other proteins: eumalanin, if you have brown or black hair, or phaeomelanin for blonde, ginger and red hair. The absence of these two proteins results in hair that's gray or white. Hair coloring is a common thing for both men and woman, and the truth is that it does cause long term damage to hair. It's therefore super important for anyone that colours often to really look after their hair
Tip:
The SNI protein boost mask can help to intensively condition coloured hair. Simply mix SNI hair oil with 2 eggs as a hair mask for 45 minutes for a quick protein boost treatment. But next time you go for your colour ask your stylist about gentler approaches to hair color, such as ammonia-free.
5. Don't use more shampoo than you need
You only need to shampoo the hair at the scalp. Yes really! The hair closest to the scalp is the youngest and will inevitably be the oiliest. Shampoo is meant to clean your hair and scalp of dirt, oil, and hair products. The ends of the hair is the oldest and usually driest, most fragile part of the hair. So conditioner should be used to treat hair. It's common that many people use shampoo all over the hair when it's really not needed.
Tip:
Shampoo your scalp, then rinse out and follow that up by conditioning the rest of the hair. Conditioning protects fragile ends from drying out. This will not only keep your hair healthy, it will fill any holes in the cuticle with moisture, making it smoother and boosting shine. Which of these 5 bad hair habits are you doing? Give our alternative tips a go and lets us know the impact it's had on your hair game.
Poonam x
Recommended Product For You
---